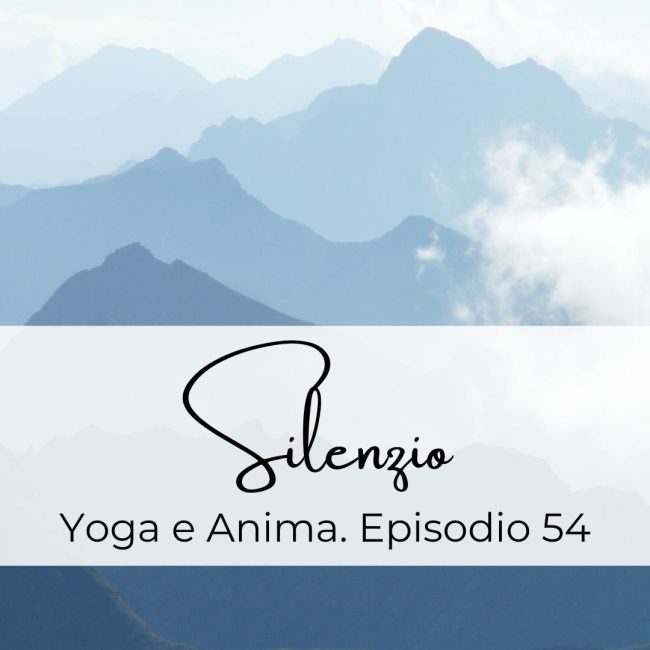 Mauna. La pratica del silenzio nello yoga
Il termine mauna significa sia la quiete interiore sia il silenzio, ovvero il non parlare. La filosofia dello yoga ci insegna che pratica del silenzio ci aiuta di conservare l'energia vitale preziosa e di coltivare la consapevolezza.
In questo episodio del podcast Yoga e Anima vediamo i tre livelli della pratica del silenzio nella vita quotidiana: il livello delle parole, dei sensi e della mente.
Per coltivare il silenzio ti consiglio i seguenti corsi di superyogi :
Pratichiamo yoga insieme. Visita il centro yoga online https://superyogi.it/ gratuitamente :
esplora centinaia di lezioni,
partecipa alle pratiche live streaming
studia con i workshop di approfondimento
oppure segui uno dei corsi tematici.
Dopo il periodo prova su https://superyogi.it/ puoi scegliere tra diversi abbonamenti che includono tutti i contenuti del centro yoga online. Senza vincoli, senza periodo minimo di abbonamento e puoi disdire quando desideri.
Per approfondire il tema del silenzio ti consiglio di leggere i testi che hanno dato ispirazione a questo podcast:
How to Practice Silence – Pandit Rajmani Tigunait, Phd
Mauna: the Yoga of Silence – David Frawley
Come sempre, sono super felice di sentire da te.
Puoi scrivermi via:
E-mail : [email protected]
Instagram: https://www.instagram.com/veronikavaskoyoga/
Pagina FB: https://www.facebook.com/superyogi.yoga
Ora puoi seguire e commentare il podcast anche con video su Youtube: Yoga Veronika Vasko https://www.youtube.com/c/VerciYoga
No posts were found for provided query parameters.